The Cox Huffman Volpei Group at Morgan Stanley
Contact Us
OUR MISSION STATEMENT
Customized investment and financial strategies for clients like you.
Story and Services
We work with high net worth families to identify and focus their financial resources and provide a repeatable, intentional, understandable process to accomplish their unique goals while maintaining a comfortable level of risk. We bring a financial planning perspective and expertise to our relationships, addressing the breadth of wealth management issues important to our clients.
Services Include
401(k) Rollovers
529 Plans
Asset Management
Financial Planning
Life Insurance
Long Term Care Insurance
Municipal Bonds
Planning for Education Funding
Retirement Planning
Wealth Management
---
Check the background of our Firm and Investment Professionals on FINRA's BrokerCheck.
Our Wealth Management Process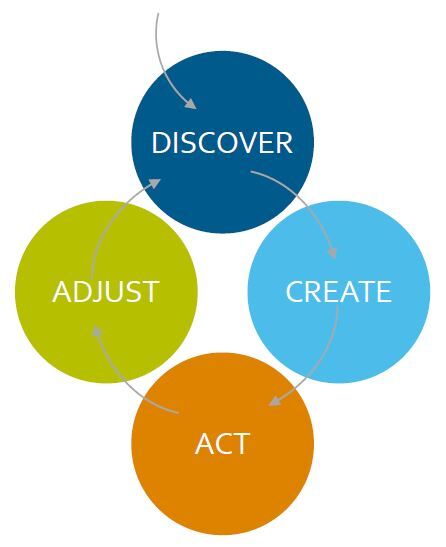 DISCOVER
Our relationship begins with a thorough understanding of your immediate needs, priorities and goals. We'll discover details about your credit and basic finances and help you take precautions to maintain credit and preserve assets.
CREATE
We develop a tailored roadmap to begin to help you rebuild your wealth and achieve the outcomes you seek. We'll identify the strategies to help you:
• Plan for retirement
• Provide healthcare protection for yourself and your children
• Revise your estate plan
ACT
Next, we help you implement the strategies we formulate together, taking into account special circumstances, such as alimony, child support and tax consequences of selling large assets like your home.
ADJUST
Achieving your goals requires vigilance and flexibility. We help monitor your progress and make adjustments as life evolves, markets and tax laws shift and priorities change.
Location
55 South Lake Ave, Ste 700
Pasadena, CA 91101
Meet The Cox Huffman Volpei Group
Craig M. Cox
CFP, First Vice President, Wealth Advisor
About Me
I began my career in the Financial Services industry in 1986 with Merrill Lynch. While at Merrill Lynch I joined up with Phil Huffman, Wealth Advisor to create the Cox Huffman Group in 1994. We discovered that our clients had better results when we fully understood our client's goals and could determine their required rate of return. Portfolios could then be built that would provide a probability of achieving the required rate of return at an acceptable level of risk. In 2012 we chose to move our practice to Morgan Stanley. We liked the firm's emphasis on wealth management and have appreciated the resources available to help our clients. As a Certified Financial Planner my primary duties for the team are building portfolios, rebalancing and monitoring the returns and risk.

I grew up in Arcadia, California and graduated from Pasadena City College with an A.A., Psychology and the University of California Los Angeles with a B.A. cum laude, Psychology and English Literature.

I am active locally with the Rotary Club of Altadena where I served as President in 1996 and currently serve as the Community Projects and Membership Chair. I am the President of Altadena Rotary Charities which is a 501c3 organization that supports the work of the Rotary Club in the community. I am a Board Member of GlobalGrace Fellowship (formerly Go Ye Fellowship). I also volunteer with Christian Assembly in Eagle Rock where I serve as an usher and facilitate classes on stewardship and money management. I have been married 34 years and have raised 3 children with my wife Susan in La Crescenta, California.


Securities Agent: AK, AZ, CA, CO, DC, FL, GA, HI, IA, ID, KS, KY, LA, MA, MD, MI, MN, MO, MS, MT, NC, NM, NV, NY, OH, OR, PA, SC, SD, TX, VA, VT, WA, WI; General Securities Representative; Investment Advisor Representative; Managed Futures
NMLS#: 558551

Phil Huffman
CRPC, CFP, First Vice President, Wealth Advisor
About Me
My career as a financial advisor began in 1980. I graduated from the University of Colorado with a B.A. in Economics and found the financial services an ideal career where I could work with people, economics and numbers. Early in my career, I realized the importance of sound financial planning in determining people's long-term financial success. In 1984 I became a Certified Financial Planner certificant and later a Chartered Retirement Planning Counselor ®. In 1994 I teamed up with Craig Cox and in 2014 Brian Volpei joined our group to form The Cox Huffman Volpei Group at Morgan Stanley.

Throughout my 35 plus years as a financial advisor I have always focused on helping our clients achieve their financial goals through careful planning, coordinating with their tax and legal advisors and implementing sound wealth management solutions. My primary responsibility on our team is to engage our clients in a planning based wealth management process: understanding needs, prioritizing goals, identifying financial resources, uncovering potential risks. We use this information to determine realistic targets for asset allocation and a rate of return for the portfolio. We then implement and monitor a disciplined investment process focused on diversification and rebalancing of the portfolio.

I grew up in Arcadia California where I met Laura, my wife of 35 years. We live in the Pasadena area where we raised our three children.
Securities Agent: AK, AZ, CA, CO, DC, FL, GA, HI, IA, ID, KS, KY, LA, MA, MD, MI, MN, MO, MT, NC, NM, NV, NY, OH, OR, PA, SC, SD, TX, VA, VT, WA, WI; General Securities Representative; Investment Advisor Representative; Managed Futures
NMLS#: 557776

Brian Volpei
CRPC, CFP, Financial Advisor
About Me
I began my career in the financial services industry in 2011 and joined the Cox Huffman Group at Morgan Stanley in 2014. I specialize in working with affluent families, professional athletes, and corporate retirement plan sponsors. As both a Certified Financial Planner and a Chartered Retirement Planning Counselor Practitioner I look holistically at a client's total financial picture. My focus on the team is assisting with construction of a comprehensive financial plan, implementing investment solutions, providing ongoing portfolio guidance, and identifying new client acquisition opportunities.

I grew up in Burbank, CA and attended St. Cloud State University in St. Cloud, MN where I earned his B.S. degree in Finance. During my time at school I was a member of the Division I Men's Hockey Team. I am a current member and sits on the board of the Burbank Rotary Club. I enjoy playing golf and am passionate about giving back to the community.
Securities Agent: AK, AZ, CA, CO, DC, FL, GA, HI, IA, ID, KS, KY, LA, MA, MD, MI, MN, MO, MT, NC, NM, NV, NY, OH, OR, PA, SC, SD, TX, VA, VT, WA, WI; General Securities Representative; Investment Advisor Representative
NMLS#: 986398

Vikki Valle
Senior Registered Associate
About Me
As a Senior Registered Associate, Vikki is responsible for the day-to-day interactions with clients, administration of client accounts and the overall operations of the team.

After entering the financial services industry straight out of high school, Vikki now has over 30 years of experience servicing clients. She joined Morgan Stanley in 2010 and started with the Cox Huffman Volpei Group early in 2017.

Vikki has been happily married to her High School sweetheart for 26 years and has 3 children in college. Her hobbies include book club, cooking, and of course spending time with her family and friends. She enjoys volunteering for the Epilepsy Foundation and the American Red Cross.

Vikki has her Series 7, 63, and 66 licenses and is a notary public.


Tax Tables 2018
Investment and Market Perspectives
Michael Wilson: Monthly Investment Perspectives Webcast
Ready to start a conversation? Contact The Cox Huffman Volpei Group today.
Dow 
  34.31
24423.26
4:56PM
Nasdaq 
  51.27
7020.52
5:15PM
S&P 500 
  4.64
2637.72
4:56PM
Market Information Delayed 20 Minutes